A word meaning 'cherished' or 'well-preserved', we at Maknoon strive to make every customer feel the passion and care that goes into all luxury corporate gifts we make.
We are always delighted to talk to our clients. Reach out to Maknoon by filling out our contact form. Whether you need help choosing your next olive oil or selecting corporate gifts, we are always at your service.
5 Reasons Why Olive Oil Makes for Uniquely Valuable Gifts
Have you ever run out of gift ideas? At times, it could get a little overwhelming to choose the right gift for a friend, client, or colleague. Choosing the perfect gift is like painting on an empty canvas. Fortunately, olive oil could just be the color palette that you need. Here are 5 reasons why you should consider olive oil for your next gift.
 
The experience of receiving a bottle of olive oil is far from that of receiving cliche gifts such as books, candles, and coffee mugs. Olive oil is a unique present in that it certainly is not the first thing that comes to someone's mind when they think of the word gift. Giving valuable gifts such as Maknoon's luxury olive oil corporate bottles of olive oil is a surefire way to leave a lasting impression on anyone who receives them!
2. IT'S EXTREMELY HEALTHY
In the era of fast food, convenient food delivery services, and sedentary lifestyles, it could be easy to overlook your diet and nutritional considerations. As such, innovative corporate gifts such as a bottle of Maknoon olive oil is always a welcome addition to any kitchen. Olive oil is famous for having a slew of health benefits and Maknoon's selections of pure extra virgin olive oil are no different! From reducing levels of bad cholesterol, reducing the rate of coronary disease, and being an overall healthy addition to any dish, there is no shortage of things that make olive oil valuable gifts.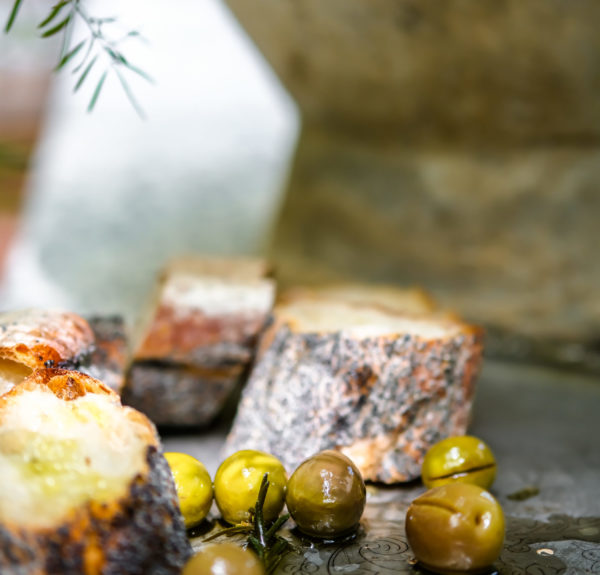 3. IT'S A GIFT THAT GIVES BACK
Our corporate bottles of olive oil are sourced from a community of farmers from around the Levantine region. We bring with every bottle their passion, their heritage, and their history. At Maknoon, we believe that the most valuable gifts are those that give back to the community.
We are very passionate about the history and culture of olive oil and by building our brand with our treasured farmers who have been writing its story for the longest time, we aim to bring them the much-deserved appreciation and recognition that they deserve.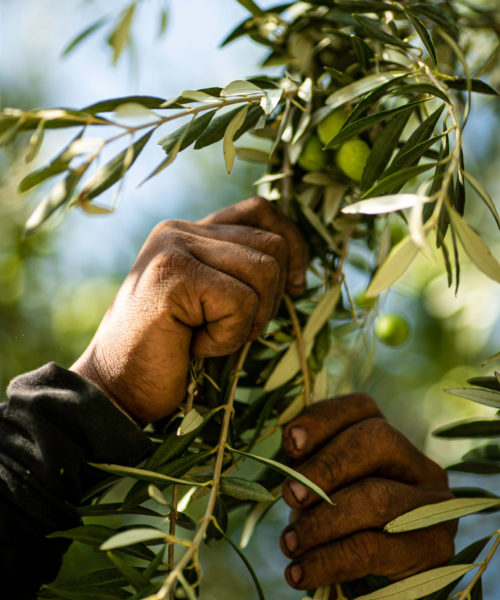 4. IT'S A FUNCTIONAL GIFT
Simply put, olive oil is a "functional" gift. It's something that just about anyone could find a use for. Compared to other luxury corporate gifts, olive oil serves a purpose.
Whether for garnishing salads or cooking your favorite dishes, olive oil is a gift that is guaranteed to be used and appreciated by any giftee!
Throughout history, giving someone olive oil as a gift is symbolic of a giving of great prosperity. Olive oil has always been a symbol of wealth and prosperity. However, it is also a symbol of wisdom, eternity, and light! For the more philosophical of your peers who like reading between the lines, olive oil could make for valuable gifts to spark an appreciation of the history and heritage of olive oil.
I got my order of Lebanese virgin oil today and was very impressed with the packaging & freshness as well as the quality. The olive oil taste was soooo good, it added a very delicious taste to my dishes!! Looking forward to being a REGULAR ordering customer from now on!!

Nisrine

Hi, I have placed my order last week of the olive oil collection (Lebanon, Syria & Palestine Oil), and all I want to say is how much I love your products so yummy and makes me feel good that I am having a premium quality of olive oil. Thank you!

Isaac

I found this by far the best and most valuable business gift to order for a special client. Perfect packaging, as expected. Couldn't be happier with any other choice.

Khaled
CONNECT WITH US AND ORDER MAKNOON'S OLIVE OIL, ONE OF THE MOST VALUABLE GIFTS!
"A gift consists not in what is done or given, but in the in the intention of the giver or donor"
Olive oil is a wholly unique gift that anyone could appreciate. Maknoon takes pride in transforming olive oil into a celebration of its history, culture, and heritage. We make olive oil that serves as a vessel for us to bring our passion for our craft to you. Order a bottle of olive oil from us today and give someone one of the most valuable gifts one can receive.