A word meaning 'cherished' or 'well-preserved', we at Maknoon strive to make every customer feel the passion and care that goes into all luxury corporate gifts we make.
We're always happy to talk to our valued clients. Reach out and learn more about us at Maknoon by filling our online contact form. Whether you need help choosing your next olive oil or selecting business corporate gifts, we are always happy to lend a hand.
DISCOVER MAKNOON'S UNIQUE CORPORATE GIFTS
Giving someone a gift is always an expression of gratitude and appreciation. So, if you are looking for thoughtful and unique corporate gifts to give back to colleagues, clients, or employees, Maknoon knows how to express thanks with its exclusive olive oils bottles collection. With a strong cultural heritage that honors the Levantine region culture, our brand produces delicate and exquisite products.
We know picking the right corporate gift isn't always easy. In fact, it's an art that can take your business relationships to the next level. Go the extra mile and give a present that tells a story, a memorable gift that genuinely shows your appreciation. Shop online now at our website or contact us at corporate@discovermaknoon.com for further inquiries about our unique corporate gifts.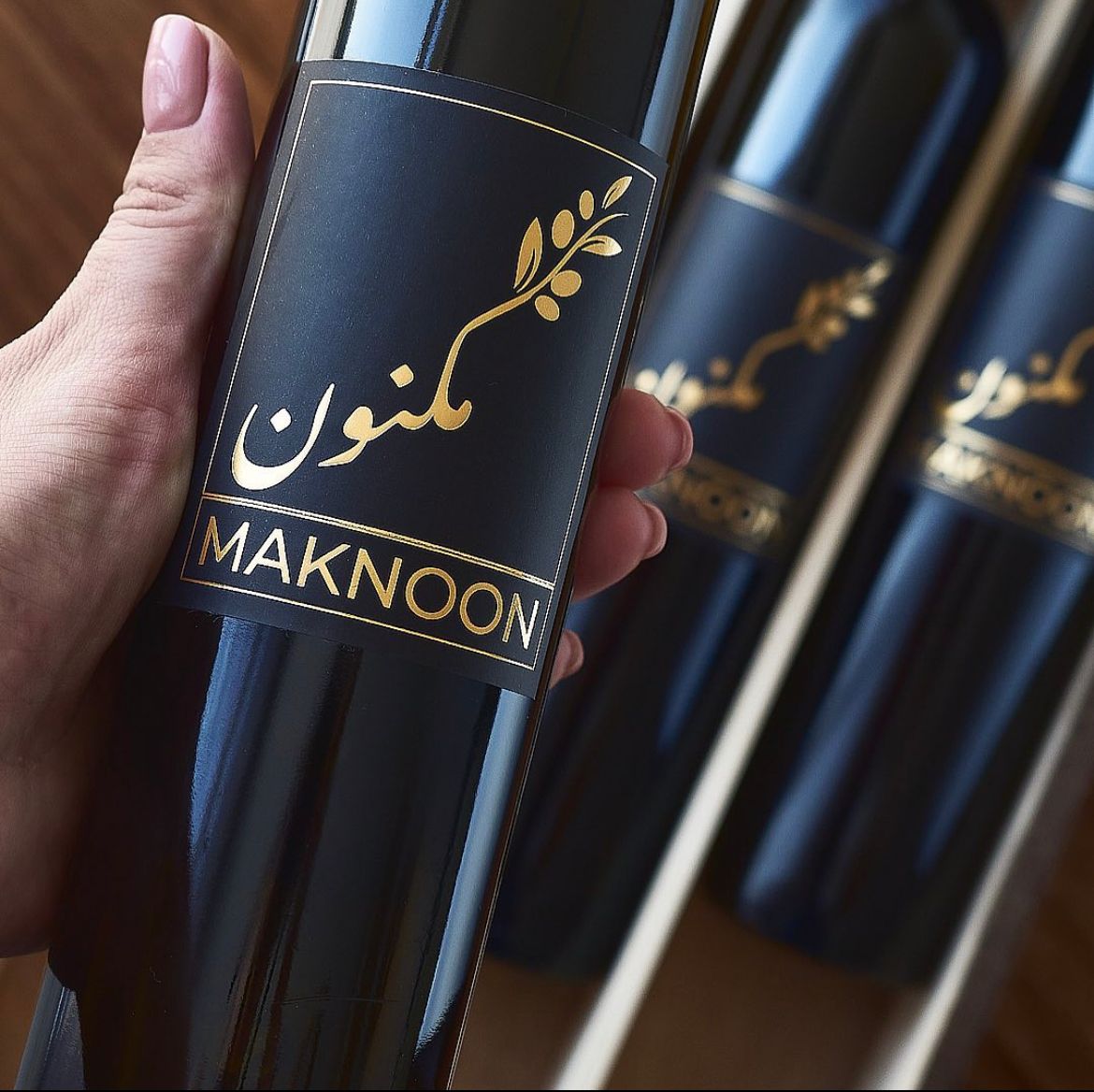 The story behind Maknoon products is all about tradition and sustainability. We produce high-quality extra-virgin olive oil with unique flavors and elegant aromas in a sustainable way compromising with every step of the production. From harvesting the olives to bottling and delivering, every product is crafted with passion and respect for the cultural heritage.
This is what makes our oils not only a fine gift to express gratitude but also a present to indulge yourself in. When you buy our products, you get a wholesome experience that immerses your senses in a delicate combination of tastes and scents.
A UNIQUE GIFT AND A SENSATIONAL EXPERIENCE
Giving presents to show appreciation is deeply rooted in the Arabic culture. And the luxurious Maknoon olive oils are unique corporate gifts to deepen your business relationships, whether with clients or colleagues.
Try any of our three specialties, each with distinctive notes and characteristics, Lebanon, Syria, and Palestine. Or create a custom case with three olive oil bottles of your choice. An elegant and meaningful corporate gift that tells a story through the senses.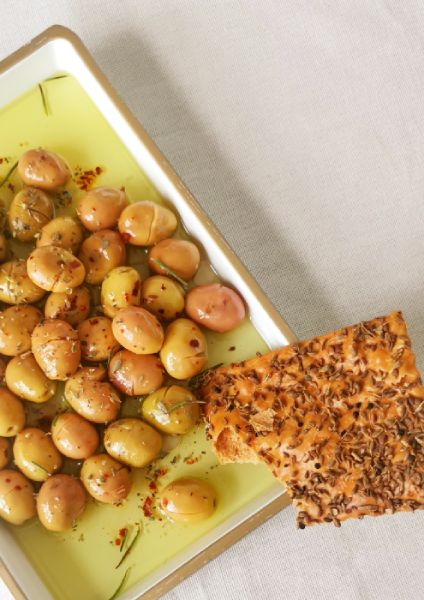 WHY CHOOSE OUR EXQUISITE OLIVE OILS FOR A CORPORATE GIFT?
Our products are carefully and ethically crafted to bring you delicate and premium extra-virgin olive oil. What makes our oils so exclusive is the artisan way farmers produce them. When you choose our precious liquid gold for an executive gift, you also support the communities and families behind the process. You honor them and their history, preserving their culture and the community.
Make unique corporate gifts by picking exclusive oils from Lebanon, Syria, and Palestine. Choose the elegant Lebanese blend, one of the most renowned in the world with bold flavors and distinctive scents extracted from olive trees that are over 150 years. Or pick a timeless classic with the Syria blend, with a combination of ancient legends and pungent aromas. And go for the Palestine classic oil to unveil the story and the tradition of the entire families that participate in the harvesting process.
Become a part of the story each olive oil blend has to tell. Make a special present to express your gratefulness and delight a colleague or client by inviting them to immerse in the Maknoon sensorial experience.
I got my order of Lebanese virgin oil today and was very impressed with the packaging & freshness as well as the quality. The olive oil taste was soooo good, it added a very delicious taste to my dishes!! Looking forward to being a REGULAR ordering customer from now on!!

Nisrine

Hi, I have placed my order last week of the olive oil collection (Lebanon, Syria & Palestine Oil), and all I want to say is how much I love your products so yummy and makes me feel good that I am having a premium quality of olive oil. Thank you!

Isaac

I found this by far the best and most valuable business gift to order for a special client. Perfect packaging, as expected. Couldn't be happier with any other choice.

Khaled
EXPRESS THANKS WITH AN EXQUISITE GIFT. SHOP NOW!
Choosing thoughtful and unique corporate gifts for colleagues or clients is the best way to express gratitude and strengthen business relationships, making them feel respected and appreciated. The luxurious olive oils at Maknoon are the perfect business present. Each carefully crafted bottle tells a story that entails hundreds of years of growing olive tradition in the Levantine region.
When you decide to gift our oils, you also support those artisans and their communities with a rich cultural heritage behind the process. Head over to the online shop and explore our selection of unique extra virgin olive oils, or contact us at corporate@discovermaknoon.com for further inquiries on executive gifts.